Here's a selection of recent feedback from some of our students.

I had the chance to get driving lessons from Inge. The time spent learning how to drive was really agreable, even if I wouldn't qualify myself as a fast-learner Inge was really patient with me and never judgemental if I was lacking with basic things. This instructor was always ponctual and kind but always told me the true and explained to me my faults in order for me to improve. Very good experience.
I have had the pleasure of being taught by Inge how to drive. Her method of teaching always made me learn new things, made me feel comfortable asking questions and ensured my well-being.
Even though the time I learned how to drive was restricted by Covid, Inge always encouraged me to stay positive and made me believe that despite the circumstances, I can achieve my goal. Inge, I want to thank you for that!
17 June
Kingston upon Thames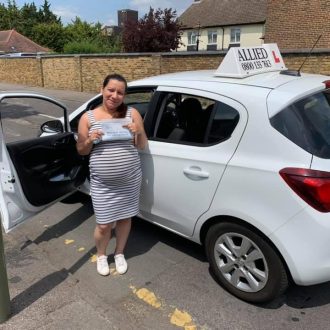 My instructor was Inge. She is very professional and calm, she focused on my weaknesses and helped me improved so much to pass first time ! Thank you Inge !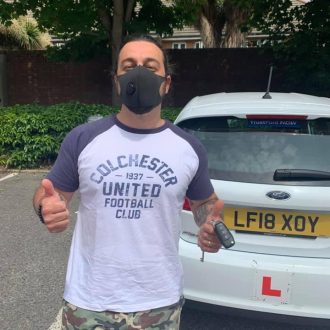 Olu is an amazing teacher and an incredible person. He will definitely adapt to your needs and get the best of you. You can expect a dedicated professional, patient and able to attend you as you need.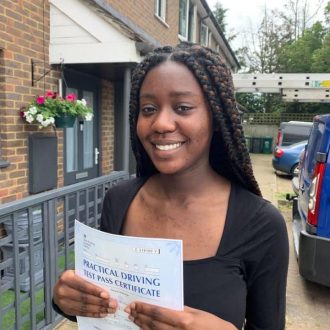 I have had the pleasure of being taught by Olu for several months. His method of teaching is clear and I always felt comfortable to ask for clarification. I enjoyed every lesson due to Olu's sense of humour. Despite an obstruction in the road during my test, I managed to stay calm as I carried out an unexpected 3 point turn safely. I felt that Olu's lessons prepared me well to deal with the inherently unexpected nature of driving, and I am happy to say that I have passed my test first time!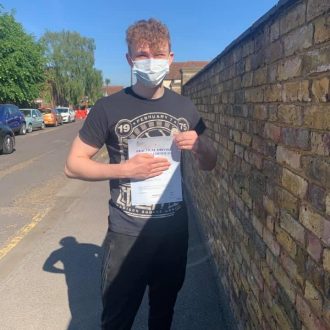 I had the pleasure of being taught by Olu since the start of last year. Even throughout all the closures due to Covid and the time off I had the professionalism and skill of Olu allowed me to pass my test first time. I was a very hesitant and cautious person, so trying to get me out of my comfort zone and achieve greatness as well as learning to drive was not an easy task. Yet Olu saw it through and guided and supported me as a driver and a person. I wouldn't of passed if I had anyone else but Olu. Easily the best instructor in the area. 10/10 all around just an amazing person and teacher.
He is an amazing instructor. I didn't drive 8years after I passed my test. I was scared of driving but he made me to gain my confidence back. He talked me through my mistakes and corrected me when necessary. After few hours of lessons I regained my confidence back. All thank you him. I would definitely recommend him especially if you are a new driver or if you are taking a refresher driving course. I am cruising around in my car without any fear now.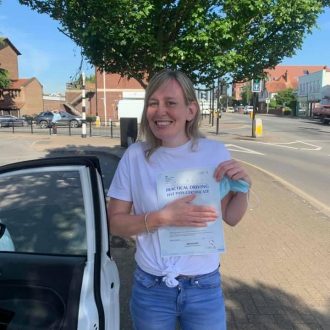 I was very reluctant to start driving just the thought of it made me nervous. However it got to the point where driving would help me with day to day life so I bit the bullet and booked some lessons with the amazing Olu. I was so nervous and had zero confidence, but Olu changed all of that. He made me feel calm and at ease with every lesson and helped me build my confidence. Not only is Olu a fantastic teacher he was so understanding of my fears of driving and that's what got me to where I am. I never thought in a million years I'd be driving but I passed 1st time with Olu I'm so happy. Anyone looking to learn to drive Olu is your man.
I couldn't have picked a better instructor with Olu. From the beginning he was professional, encouraging and inspiring. In my opinion his method of teaching works extremely well, he does not interfere but makes sure that mistakes don't become habits. No time is wasted and the atmosphere with him is always motivating. He has the ability to make you feel at ease which improves your driving and pushes you toward continual improvement. I cannot recommend Olu highly enough as as instructor and an all round fantastic guy.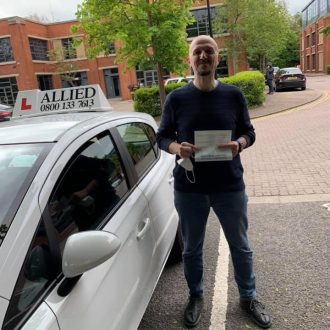 I am driving more than 20 years on the other side of the road and changing this habit was a hard task for me. My instructor was Inge and I feel blessed to meet her. She was always calm and helpful. She shared lots of resources and focused on improving my weaknesses. I passed the test at first time! Without her help that would be impossible….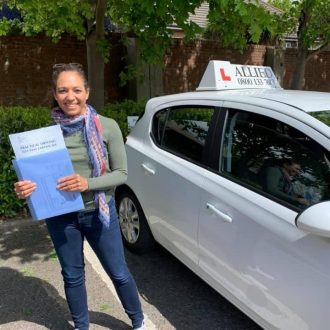 I had Inge Parret as a driving instructor and was very pleased with her! She was very, very knowledgeable and professional.
I had already been driving for almost 20 years, but because my American license wasn't recognized here in England, I had to retake a driving test. At first I was a bit annoyed however, as I took a few clases with Inge, I realized how good it was, as I had forgotten some important things to pay attention to when driving. So it was a great refresher! More over she is a very calm and patient person, making you feel in good hands while driving!!
Excellent instructor .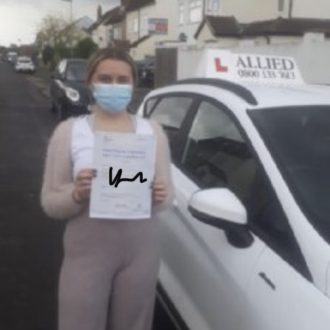 Thanks to Ricky I passed first time, would definitely recommend! Such a lovely guy, and have enjoyed learning with him, couldn't have asked for a better instructor, 10/10