Here's a selection of recent feedback from some of our students.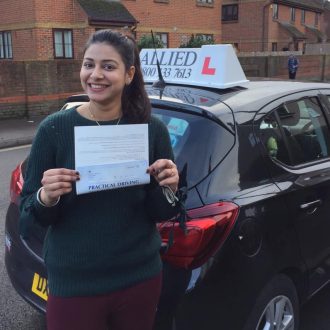 Rob is a very patient and he always tells you what you are doing wrong and where you need more practice and focus. He is always on time. Highly recommend.
22 January 2019
Staines-upon-Thames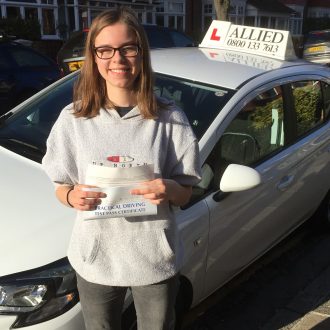 Inge's a fantastic instructor. She always made sure I understood where I went wrong when I made mistakes, whether by using digital animations or real paper (I pity the number of trees that went into helping me understand roundabouts). No matter how many times I made stupid mistakes, Inge never lost patience with me and it's thanks to her that I can say "I have defeated gear 1".
I had my first driving lesson in January this year, Rob was a friendly instructor who gave me confidence. He was extremely helpful in arranging lessons around times that fitted in with me doing the school run and working. I would 100% recommend Rob for learning to drive!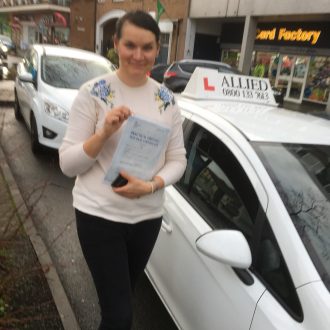 My instructions Inge Paret, was incredibly professional and passion. Helping me to pass my test at first time and let me feel safe and confident on the road.
I felt confident and at ease on the road at the lesson, and could feel myself improve. Inge went above my expectations helping to motivate me and sending videos and link's in order to learn how to deal with other difficult aspects of driving.
I'm really greatfull and thanks to Inge, my friend and my partner, and very kind driving instructor Rob that they belive in me.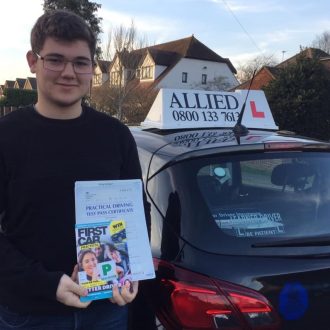 My instructor, Rob, helped me quickly progress in my learning and has given me a lot of confidence on the roads. I found his instructing really helpful as he emphasised a common sense approach to driving. Would recommend!
Inge's friendly and patient way of teaching, going through and explaining everything I was unsure of, made me feel at ease and taught me a very save and considerate driving style. Recording my progress and areas I found more difficult in each lesson, she prepared me very well for driving on my own and I passed first time. She is a fantastic driving instructor.
15 November 2018
Twickenham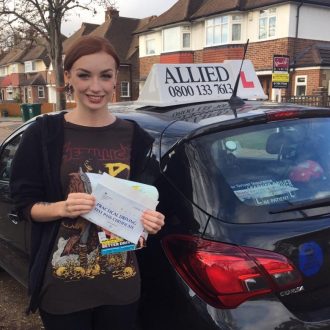 Rob was a great driving instructor, he was very reliable and explained things thoroughly. I felt confident going into my test knowing I'd been taught everything I needed to know and I passed first time. I would highly recommend!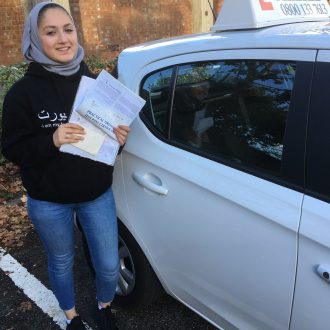 Best service.
Best company Flexible.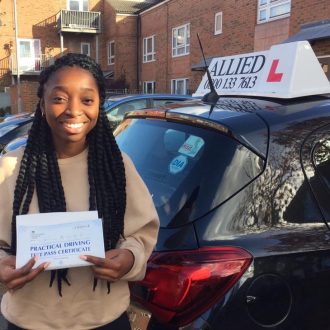 Rob was a great instructor. I was so nervous when I first started my lessons, but he was really calm and made me feel at ease.
He's definitely passionate about safe driving, and his patience, explanations, and use of examples on his iPad really helped my understanding and built my confidence.
Would highly recommend!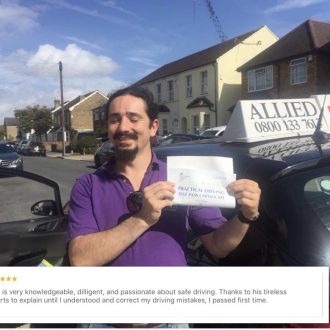 I was very impressed with how my driving lessons were handled. My instructor (Inge Paret) always tried to accomodate me for lesson times, and even allowed extra, last-minute minute lessons when needed. I was encouraged to suggest what I wanted to practice during a lesson, and the mutual respect made for a comfortable environment.

My examiner, Rob, was also very easygoing, which deflated most of my worries about the exam almost instantly.

All in all, an enjoyable and educational experience!
Inge was a great Instuctor, calm and thorough with her teaching. Extremely friendly and suits your needs and ability, would recommend to anyone! I felt confident going into the exam thanks to my lessons. I was well prepared and felt at ease with the examiner passing first time. Thanks to allied driving school.