Here's a selection of recent feedback from some of our students.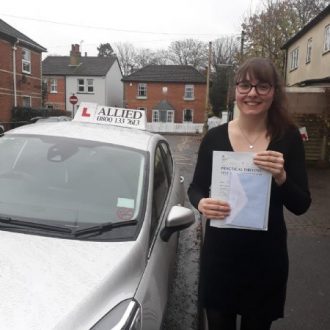 Ricky was the most supportive and amazing instructor who helped me when I struggled at times and gave me the best training and advice! I was so pleased to pass first time with only one minor. Thanks Ricky!
27 November 2019
Weybridge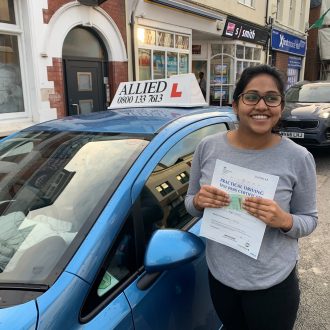 I have no words to say how grateful I am for having had Olu as my instructor. He's just so patient, easygoing and most of all he encouraged me and made me believe in myself that I can do it even when I felt like giving up.
Can't say enough good things about Olu. He didn't just drill me for the test, he really taught me to drive like a proper driver. His instructions were helpful and methodical and he was genuinely invested in me. Thanks again Olu, couldn't recommend you more!
30 November 2019
Twickenham
Passed my test today with the help of Olu. Such a kind person and always has your best interest at heart. Definitely recommend him as an instructor!
Just passed my exam, from the first attempt! All thanks to Olu, who did his best to take me trough all possible routes and tricky manouvers. His support and guidance was a key in success. He teaches actually to love driving and be confident in what you are doing. Can' t be thankful enough to him!
Allied driving is great! They have a very practical hands on approach and a very affective method of teaching! I have nothing bad to say about them and if I had to do it all again I would book with Olu again!
Thank you so much!!
.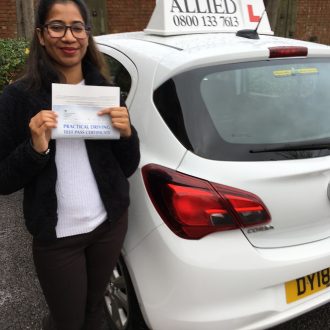 Inge is an excellent instructor. She would tell me my good points and what I need to work on and set targets for every lesson. I passed my test the first time because of Inge's motivation and her great teaching skills. The examiner was friendly and calm this helped to reduce nervousness. Overall it was great experience.
A massive thanks to the amazing Ricky for helping me pass my test. Passed first time with him and I wouldn't have done it without him. An amazing instructor with really helpful tips and advice! The best of the best and I couldn't recommend him enough.
8 November 2019
Walton-on-Thames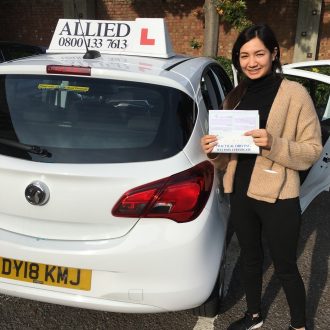 I recently passed first time thanks to Inge. She is a great teacher, she didnt only focus on my test but also focused on teaching me how to be a good driver. I have a lot of confidence thanks to all my practice with her. She is really good at explaining techniques as well as providing tips.
My practical test went really well, the examiner was very friendly and calm which helped a lot. I had practiced a lot of routes and manoeuvres with Inge so I managed to pass first time! She is very experienced and knows what is takes to pass.

Thank you so much Inge!
I had Olu and he was a great instructor! Very patient and had very clear explanations.
4 November 2019
Walton-on-Thames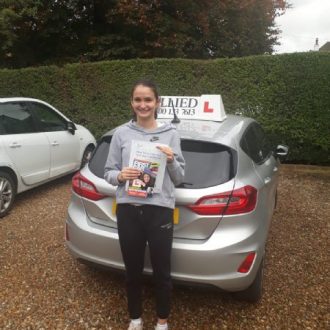 Special thanks to Ricky, who provided Alex with driving lessons, making her pass the driving exam at first attempt. Ricky is very professional, experienced instructor and we were fortunate to have him for both Alex and her older sister.
1 November 2019
Walton-on-Thames
Ricky is a great instructor, makes you feel confident and calm and great at teaching technique. I would definitely recommend him!
31 November 2019
Walton-on-Thames