Here's a selection of recent feedback from some of our students.

I have passed my driving test with my energetic driving instructor Olu!. He understands the flaws in us and mold's us to be a safe and efficient driver. He comes with a proper plan before even meeting me for the classes, in addition to that he is so comfortable to communicate and does not hesitate to answer my queries a millionth time. He made me pass the test in less than 10 classes, thank you very much Olu. I strongly recommend him to anyone who is wanting to learn to drive effortlessly and confidently.
.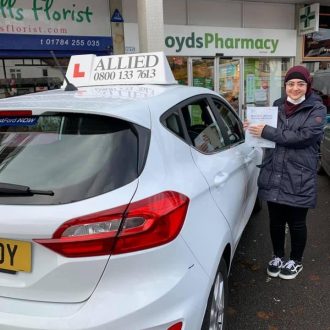 Had the pleasure of learning how to drive from Mr Olu, he was my second instructor and worked hard to build my confidence and correct some deep rooted mistakes, he was professional and respectful and thanks to him I was able to pass my test first time. I highly recommend.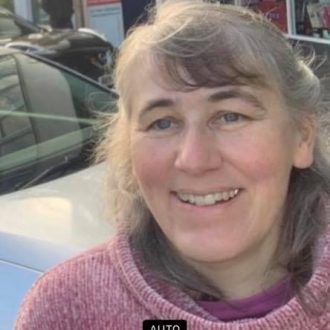 I have just passed my test first time after 3.5 months learning with Olu. I am in my fifties and needed to learn from scratch at a very difficult time in my life. Olu was always patient and polite, very friendly and personable, and also an excellent and encouraging teacher who prepared me thoroughly for my test. I would highly recommend Olu.
26 October 2020
Twickenham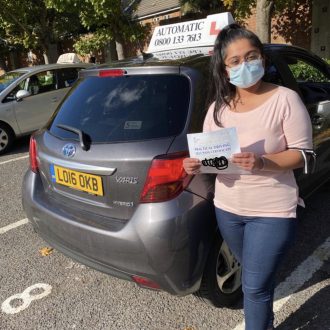 Highly recommend Naresh! Really professional, punctual and taught me everything I needed to pass. Couldn't have done it without him.
I have had my driving lessons with Mr Olu and can honestly say he has been absolutely brilliant! Because of him I'm able to drive today safely and confidently. He understands the mistakes new/learner drives makes in UK roads and helps you to correct it quickly. He always has a positive approach and has been really patient in teaching.
My thanks to him and would definitely recommend him to anyone.
.
I have just passed my practical test at just a SINGLE try. Mr Olu is absolutely amazing and brilliant. He is thorough, kind and very diligent. I have no doubt in recommending his services to anyone.
Booked lessons for my daughter with Olu after repeatedly being let down by her previous instructor. Olu was always on time (if not early) and didn't cancel a single lesson. My daughter felt instantly comfortable with him, He was good humoured and she found his way of teaching very easy to understand. She passed first time this week. Would definitely recommend!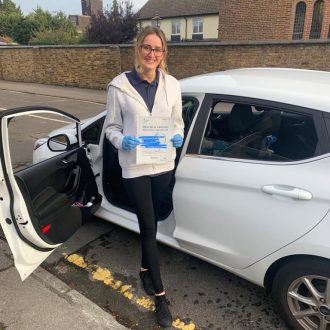 Olu was an amazing driving instructor, I passed first time and he was very reliable, always on time, very patient, explained everything really well and the lessons were enjoyable! Would really recommend this company to anyone!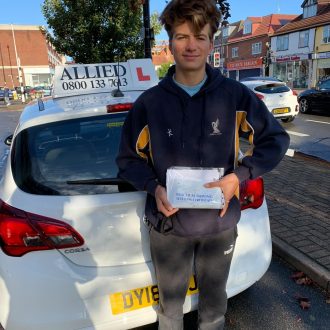 Just passed my driving license. I'm very grateful to Inge Paret for enabling me to pass the test in flying colours. Looking forward to seeing her on the road!
Just passed my driving test for the first time, all thanks to my absolutely amazing instructor, Mr Olu, who made the impossible easily possible through his endless support and guidance. His teaching style is structured and he teaches you to love and drive with confidence! I highly recommend Olu because he is a considerate, patient, respectful instructor and he would go the extra miles for his learners!
Olu was my driving instructor and he was really patient with me and knew how to help me when I needed it. The lessons definitely paid off because I passed first time! I would definitely recommend the service in the future to anyone that wants to pass their test.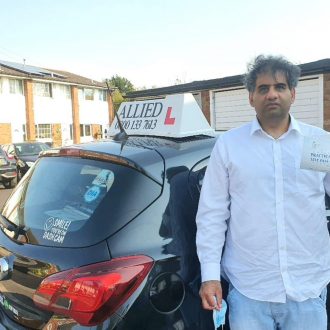 I passed my Practical Car Test in September 2020 because of Mr. Robert Barton's excellent teaching abilities which I am thanking him. Errors of myself whilst driving had always been spotted by Mr. Robert Barton with precision , and always steps ahead to protect me, other drives and himself in dangerous situations. My times with Robert Barton had been very enjoyable, and his explanations had been clear with precisions to detail so, this had gave me the chance to understand when I had been slow. Robert Barton had being covering good maneuvers by using excellent road planning which permitted me to learn excellently, and also during the Covid 19 I found Mr. Robert Barton to be professional and always respecting the rules with precision. Furthermore, I had been very pleased with Mr. Robert Barton's flexibility by accommodating with reschedules times. I would recommend Mr. Robert Barton to any student who want to learn to Drive a Car. SALIM MOOSAJI . .