Here's a selection of recent feedback from some of our students.

I have been with ricky since day 1 of learning, he is so easy to get on with, really friendly and a great instructor. He makes you feel very calm goes at your own pace. I recommend him to all my friends and family when they are looking for an instructor and thanks to him I passed my test first time! Thanks for everything you've done especially through the hard times of covid!
15 October 2021
Addlestone
I have passed my driving test recently and I can't say how grateful I am to Olu for all his hard work and most important his support and patience through this journey, I can say that Olu is an amazing instructor and he did believe in me when I didn't so Thank you Olu for everything.
.
I must admit Mr. Ricky is an amazing instructor, very calm and makes lessons so fun, I 100% guarantee that if you have him as your driver instructor you will be on the right path to learn how to drive an become confident on the road !
I simply don't have words that can describe and pay gratitude to my amazing instructor Olu enough. He is absolutely professional, patient and ensures to fine tune your areas of weaknesses. I have been lucky to have him as my instructor and thankful to him for transforming me into a confident driver on the road. I have passed my exam in first attempt and truly enjoyed entire experience of learning. Thanks for giving me life lesson for letting go things and subsiding fears. Respect to you for making this dream possible into reality.
Absolutely amazing company and olu is an amazing instructor! Such a lovely man to get on with and always enjoyed my lessons. He really built my confidence back up after a different instructor.
I had a great experience with Allied driving school. Olu, my instructor, was laid back and fun yet alert, accurate and helpful with his feedback. I also had the unique opportunity to be taught by Narish and Ricky, both great instructors with differing styles who each comprehensively rounded out my driving ability.
28 September 2021
Addlestone
Totally loved my experience with Olu! He is by far the best instructor anyone could ask for. He was patient, and reassured me that it would all be alright. I Cannot even imagine learning to drive with someone else. Would greatly recommend. Not only is he an excellent instructor, but a kind hearted and loveable person. He worked incredibly well to melt away all my fears about driving and I cannot thank him enough. It was an absolute please to have been taught by him.

THANK YOU OLU.
Inge was an excellent driving instructor. She was very clear, incredibly well organised, and made the experience very easy and enjoyable. Would thoroughly recommend to anyone looking for a first rate driving instructor.
21 September 2021
Twickenham
Olu is a patient and understanding instructor who made my son feel very comfortable. He is flexible and would accommodate lessons for my son at short notice. He has a genuine interest in seeing my son pass and would always communicate with myself to keep me updated on his progress.
I would highly recommend Olu.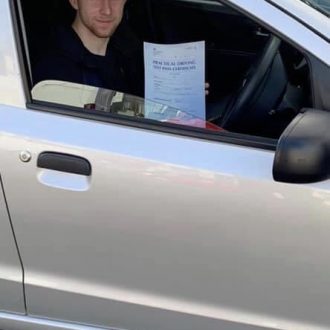 I have just passed my driving test and having Olu as a driving instructor was brilliant. He is a great teacher and really helped me quickly. I would recommend him to anyone that does need lessons.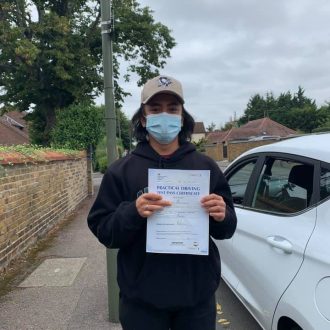 Olu is such an amazing instructor! Gives clear, easy to follow instructions and very straight forward. He is also very patient and has a good sense of humour, which helps the students with their nervousness. He is also very committed as he makes time for his students. A great experience overall.
A great instructor who helped my daughter pass in difficult times and was flexible to be able to fit lessons in at short notice. He has pride in ensuring students pass their test and follows their progress through until they do.
2 September 2021
Weybridge