Here's a selection of recent feedback from some of our students.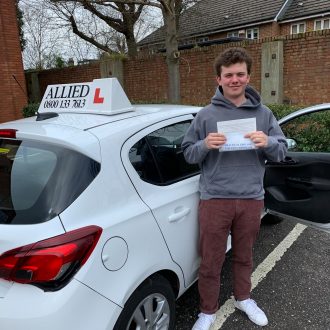 I had Inge, and I must say she very quickly made me gain confidence on the road. She was always very organised, kind, patient yet firm when that was required. A fantastic teacher, who prepared me methodically and greatly for the practical test. Couldn't have imagined anyone better.
Olu was my driving instructor, very kind man and understanding. Helped me lots in learning to drive and supported me to pass in under 12 weeks. Would highly recommend as allows you to learn comfortably at your own pace.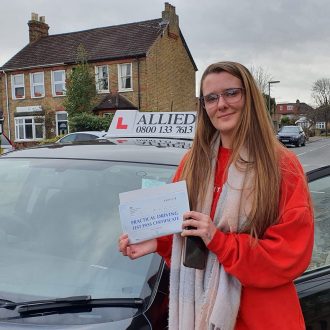 Would highly recommend allied driving school my instructor was Rob He was always calm and Patient, always on time and had a lot of great advice to help pass.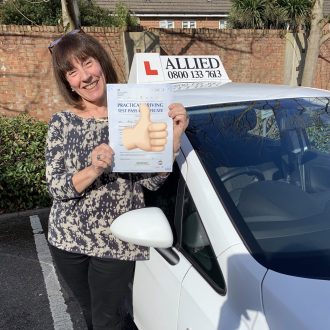 I would like to say thanks to Inge and that I'm happy for having her as my instructor. She is fantastic!
Kind, organised, positive, and always explains everything calmly and patiently. She made me a confident driver.
I strongly recommend Inge. She is incredibly prefessional and a lovely person.
Olu is an amazing instructor helping me pass first time, he is very calming and excellent at helping you get over your nerves and building your confidence. Theres no way I could of passed without him.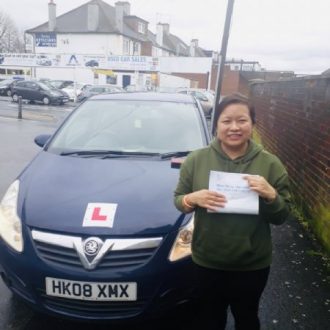 I would highly recommend Mr Ricky he was friendly, patient instructor who was able to help boost my confidence when driving. I couldn't have asked for a better instructor! Thank you again.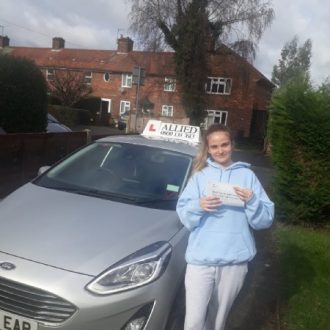 My instructor was Ricky. Every driving lessons was very fun and enjoyable but also informative. He broke everything down so it was easy to understand and follow and was very patient with me when I got confused or was unsure of anything and went through everything again as much as needed till it was imprinted in my mind.
I'd highly recommend Inge, Who is a diligent, punctual and a highly professional driving instructor. She is very calm, patient and has a keen eye for detail, She helped me pick up the nuances of the driving and gain confidence in my own driving skills. Her extensive knowledge about the local driving areas helped me immensely during my driving exam and I've managed to pass the test in my first attempt. Therefore, I'd highly recommend the instructor to any one who is aspiring to become a qualified and a safe driver.
At first I started off as the most nervous driver but thankfully to an instructor with a big smile and great sense of humour I progressed quickly and past first time, which was a big surprise to my whole family. Honestly can't compliment him enough for his amazing skill and humour which made it all.
I had Inge as a driving instructor and had an amazing time. I enjoyed every lesson and improved each lesson. I felt very well prepared and confident before my test and all the guidance and support payed off after passing my test first time. I would highly recommend Inge as a driving instructor. She is very helpful and gives you her best support and guidance every time. Thank you for your help.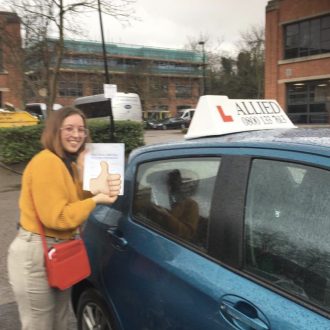 The driving school was recommended to me by a friend who completed her driving exam with one of the instructors of the school- I'm so glad she did! I had the most constructive and valuable driving lessons with my instructor Naresh. If one is serious about learning how to drive, he's the guy for you. He was always on time and let me know in advance around what time he would arrive, whilst also being very flexible with the pick-up and drop off location which is extremely generous. What I liked most about my lessons is how straightforward the criticism and praise was. There's nothing "pretty well done" about driving…Either you know it or you don't! So I really appreciated the time invested in correcting mistakes and the thoroughness of the teaching method Naresh has. I passed on the first try of the exam and it's really all thanks to him. Naresh cares a lot for his students and it constantly motivated me to strive to be better for the next lesson. All in all, I had an incredible experience and would recommend Allied driving school/ Naresh to anyone who seeks excellent driving tuition.
Thank you very much Sir Olu. I really appreciate your efforts brother, it's been very pleasure taking your help for my mrs driving lessons. She passed with only 9 lessons and it's only because of you, you saved my money and saved my time also we both feel stress free Nowwwww, I definitely recommend to all my family and friends. Once again thank you very much and I wish you very all the best in every step of life.