Here's a selection of recent feedback from some of our students.

I had Inge as a driving instructor and had an amazing time. I enjoyed every lesson and improved each lesson. I felt very well prepared and confident before my test and all the guidance and support payed off after passing my test first time. I would highly recommend Inge as a driving instructor. She is very helpful and gives you her best support and guidance every time. Thank you for your help.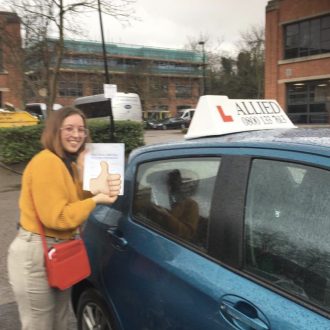 The driving school was recommended to me by a friend who completed her driving exam with one of the instructors of the school- I'm so glad she did! I had the most constructive and valuable driving lessons with my instructor Naresh. If one is serious about learning how to drive, he's the guy for you. He was always on time and let me know in advance around what time he would arrive, whilst also being very flexible with the pick-up and drop off location which is extremely generous. What I liked most about my lessons is how straightforward the criticism and praise was. There's nothing "pretty well done" about driving…Either you know it or you don't! So I really appreciated the time invested in correcting mistakes and the thoroughness of the teaching method Naresh has. I passed on the first try of the exam and it's really all thanks to him. Naresh cares a lot for his students and it constantly motivated me to strive to be better for the next lesson. All in all, I had an incredible experience and would recommend Allied driving school/ Naresh to anyone who seeks excellent driving tuition.
Thank you very much Sir Olu. I really appreciate your efforts brother, it's been very pleasure taking your help for my mrs driving lessons. She passed with only 9 lessons and it's only because of you, you saved my money and saved my time also we both feel stress free Nowwwww, I definitely recommend to all my family and friends. Once again thank you very much and I wish you very all the best in every step of life.
Mr OLU is an experienced driving instructor, very supportive and showed me a lot of patience. He is very encouraging, helped me to build my driving confidence and thanks to him I passed my driving test yesterday. He is a reliable person and is ready to explain 10 times the same thing until you get it. He makes driving an enjoyable experience and not a burden.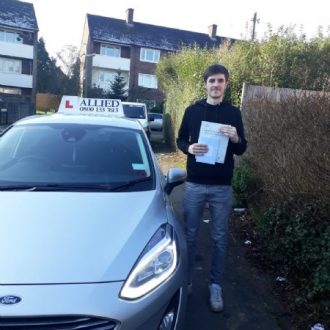 Ricky is a brilliant instructor. Explains things very well but also tells you when you have done something wrong which makes things really easy to learn. Couldn't have asked for more! Will definitely be recommending to others.
15 February
WaltononThames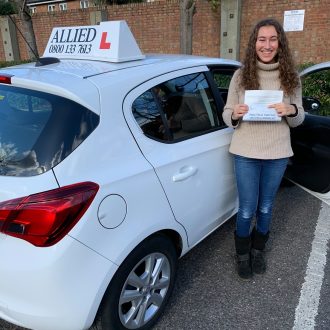 I had Inge as my driving instructor and she did an amazing job at preparing me for my test. Her lessons were extremely well organised and productive. She made me a safe driver and I passed my test on the first attempt. I would highly recommend her as an instructor.
My driving instructor Mr Olu helped me build confidence and overcome my fears. He is polite and firm. No time waster. And I experienced progress with each lesson. And with lessons less than 10 hours I passed my test. I will highly recommend him.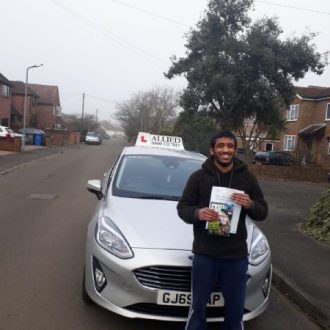 My driving instructor, Ricky, is an excellent instructor who was very patient and approachable always making lessons enjoyable to learn in. I especially appreciated how he broke down driving skills into easy reference points which really helped me to learn to drive. I would highly recommend Ricky as a driving instructor!
Excellent driving instructor, delivers instructions in a clear and simple manners.
I had Olu as my instructor, he has helped me throughout my journey with driving; he's always positive with everything and makes sure to take in everything you MUST know. I can't thank him enough for his help that led to me passing my test FIRST time round! Thanks and Olu.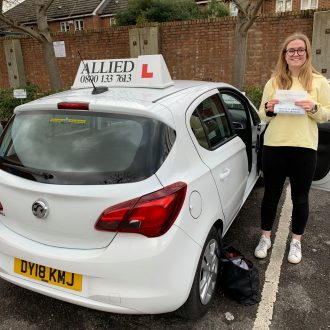 Worked with Inge after failing my test twice with my previous instructor. Inge made me a great driver and I felt safe and prepared on my test day.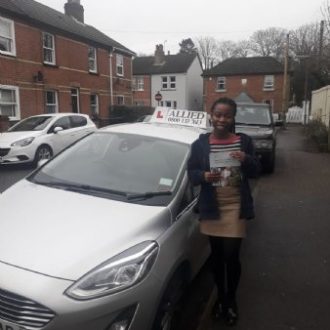 Ricky is an amazing instructor who made me feel confident when driving and helped me to understand everything I was taught. He taught me things at my own pace (even if I was a bit slow) and helped me to pass my test first time with only four minors! I highly recommend this driving school as it's amazing for drivers of any ability and is filled with dedicated and hard-working instructors.