Here's a selection of recent feedback from some of our students.

My son has dyslexia and struggles with things, but Olu his instructor was amazing. He made him feel relaxed, didn't make him scared or worried when he made mistakes. My sons previous instructor had taught him bad habits and some wrong moves on the road. Olu corrected these and Callum passed his first test after having 2 weeks of lessons with Olu.
I could not recommend a better instructor. Thank you Olu.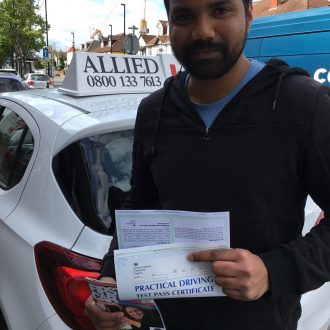 I had an great experience with Allied Driving School. Inge Paret was my driving instructor. She is amazing, supportive, calm and professional. Always on time and flexible with the classes. Every advice given by her, ultimately helped me pass my test the first time. Thank you Inge for all your patience and helping me with anything I was unsure of and giving me confidence behind the wheel. It was a right choice going ahead with Allied driving school and I would definitely recommend it to my friends and family.
What can I Say about my instructor Inge Paret : Inge helped me not only to pass my exam but also she made sure I understand each and every single details for safe driving after I pass my exam.

Thanks Inge.
Amit.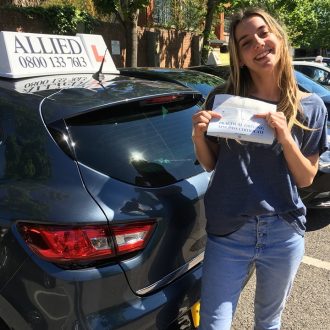 It's been a pleasure learning to drive with Inge. I initially had a different driving instructor and wanted some lessons with Inge whilst my other instructor was away. After one lesson with Inge, I immediately decided to to change instructors and stay with Inge instead. She is an amazing teacher, always calm and patient and gives helpful feedback each lesson. With Inge's help and support I passed my test first time with only two minors! Thanks again!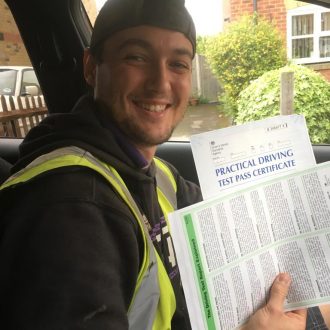 Had Olu as my instructor, could not ask for anyone more considerate or professional. He helped me pass with confidence and would highly recommend to anyone looking for a respectful, efficient and downright awesome instructor!
As a working professional I had a difficult agenda to accommodate and limited time to get my license in. Inge from Allied was able to get the most out of our time together and get me to the point that I passed my test before I thought I would. Can only highly recommend if you'd like to pass your test as well as feel confident the moment you drive alone.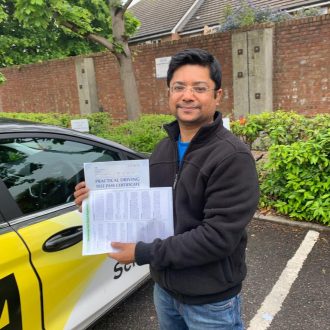 I passed my UK Practical Driving test in first-attempt after having discontinued my learning more than 2 years ago due to personal reasons. Passing my test successfully this time around was made possible by my driving instructor Mr. Olu whom I cannot thank enough for his support, guidance and a very friendly approach towards ensuring that I learnt driving not just to pass the test, but for life !

Olu brings with him a wealth of UK motoring experience along with his unique approach towards teaching his students how to drive not just safely and accurately, but also to enjoy the entire driving experience. Olu's teaching method is very simple, practical and effective. In every session, Olu gave me different situations which tested my driving ability and gave me opportunity to put my learning into practice. Olu always tries to bring the best out of his students by pushing them towards excellence but at the same time, keep it an enjoyable and pleasant learning experience.

Finally, I would like to thank Olu for enabling me to pass the UK driving test and enjoy the driving experience in a safe and responsible manner.

I highly recommend Olu to anyone who not just wants to pass the driving test, but also to enjoy and cherish the driving experience as a whole. Thanks.
.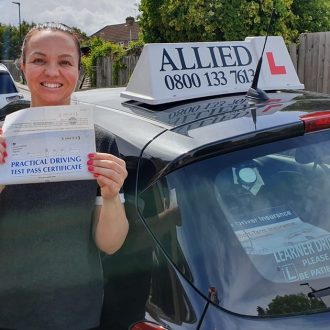 I thank Rob for being a brilliant driving coach. I just pass my driving test and I definitely recommend it to my friends.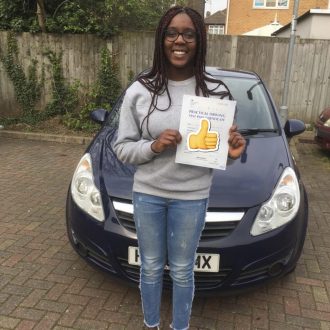 I had an excellent experience with this driving school. I passed with less than 15 hours of lessons as a first time driver. I highly recommend Allied Driving School for anyone looking for value for money and high quality teaching. Thank you Olu!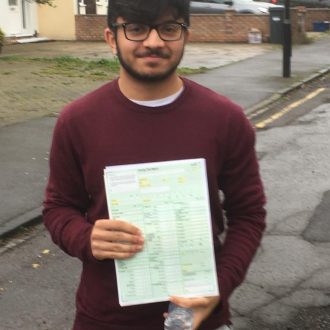 Olu was an exceptional instructor. I had lesson before from another instructor who pretty much wasted my time but after learning with Olu, I managed to get back up to speed in only a month and passed with no minors which honestly from where I started was shocking and that wouldn't have been possible without his constant support and confidence in me. I would recommend him over anyone else any day.
Highly recommend Olu as a driving instructor. Switched instructors a couple months into driving and he was brilliant in every aspect of my learning. Couldn't praise him enough!
18 March 2018
18 March 2018
Olu Adetola is the best! He was so helpful and patient. Thank you so much for helping me overcome the big hurdle of passing my test.
18 March 2018
Staines-upon-Thames