Here's a selection of recent feedback from some of our students.

Olu you are an amazing instructor Thank you so much for helping me to pass first time!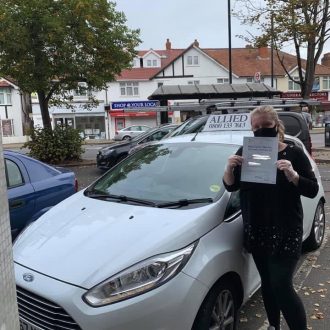 Just passed my test first time with the amazing OLU. From the first day I started my driving lessons, I have felt safe, secure and learnt everything from the get go. Olu is very thorough and will cover all the topics and routes in a disciplined fun environment. I've had many instructors but never one this fantastic. Olu doesn't waste your time and you will feel like an experienced confident driver by the time you book your test! Thank you so much OLU!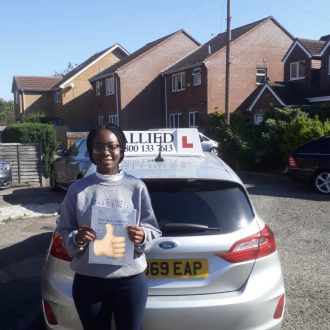 It was a pleasure having Ricky as my driving instructor. I would highly recommend his services as not only he was very supportive and friendly, his lessons were also well-structured and informative which enabled me to progress quickly and pass my test first time.
Will recommend the company with a 5 star rating all thanks to my very professional instructor Mr Olu Adetola I passed my practical exam in my first try ????.
Olu was amazing. A great guy with some absolute great insight. Not many teachers could have dealt with my strong personality, but like the saint that he is he made everything click. He is a great guy who with his methods made the test seem so simple. In him I have found a life long friend. Thank you buddy……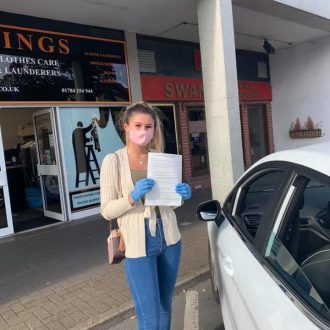 My instructor was Olu. He always pushed me to my best ability and not only helped to build up my confidence but also helped me get past my challenges with driving!

I highly recommend Olu, he is an instructor who generally wants you to do well, pass and be a confident driver especially when putting the hard work in. Overall I cant thank him enough as he helped me all the way through til my test today which I pass with only 2 minors.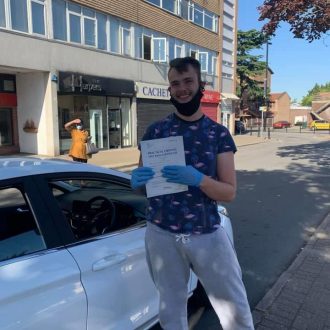 I would just like to thank Olu for getting my son jack through his first driving test on the 7.8.20, allied driving school was the perfect choice for our son, and we would highly recommend them to everyone, Olu TOP MAN.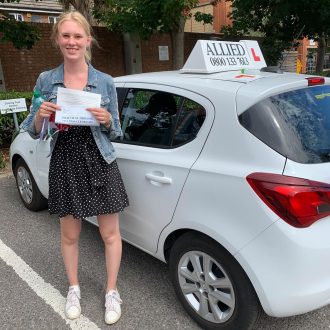 I took driving lessons with Inge until I passed the (first!) test last week. I liked my driving lessons a lot! Inge was a very good instructor and taught me a lot during our lessons. I gained more and more confidence during our lessons and finally managed to pass the test. I think I was very lucky to have such a good instructor!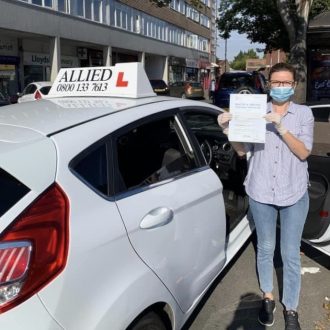 Just passed my exam from the first attempt. Olu is a brilliant driving instructor. He gave me so much confidence. I highly recommend Olu to anyone who wants to learn to drive.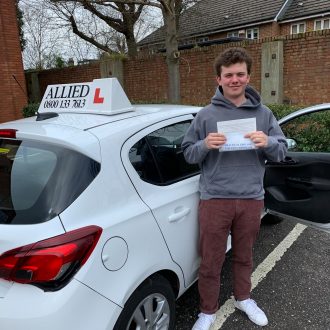 I had Inge, and I must say she very quickly made me gain confidence on the road. She was always very organised, kind, patient yet firm when that was required. A fantastic teacher, who prepared me methodically and greatly for the practical test. Couldn't have imagined anyone better.
Olu was my driving instructor, very kind man and understanding. Helped me lots in learning to drive and supported me to pass in under 12 weeks. Would highly recommend as allows you to learn comfortably at your own pace.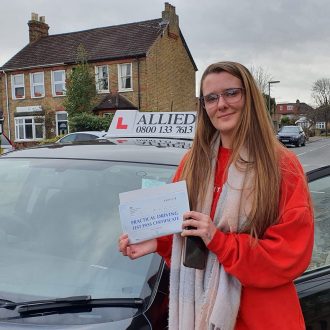 Would highly recommend allied driving school my instructor was Rob He was always calm and Patient, always on time and had a lot of great advice to help pass.