Here's a selection of recent feedback from some of our students.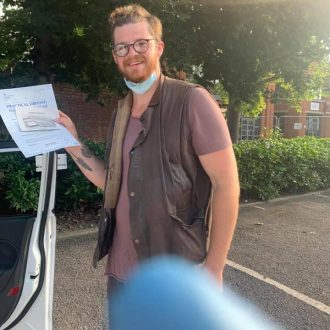 Great lessons from Olu! I had a calm and understanding teacher that pushed me the right amount to get the job done. Today I passed with his help and couldn't be happier! Highly recommend!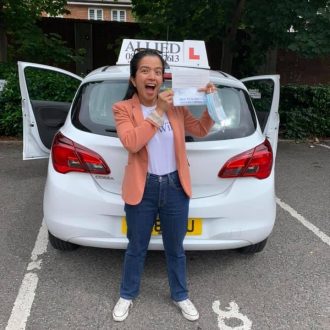 Allied driving school helped me pass my practical driving test on the first take! I had once a week 2-hr lessons for several months. It was interrupted by COVID but Inge (driving instructor) had always kept me up to date and we managed to get on track once the lessons were permitted to start again safely.
The price for the lessons are reasonable, slightly raised after lockdown was eased but still worth it. The lessons were structured and flexible at the same time and individualised to the student's learning needs. We worked to make sure we got the basics well and polished the weaknesses towards the test date. Inge is very competent, a lovely instructor, and flexible. She can be strict sometimes but it is for you to become a safe and competent driver. She is also an empowering instructor for female learners first time drivers. Overall learning experience is good.
13 July 2021
Kingston upon Thames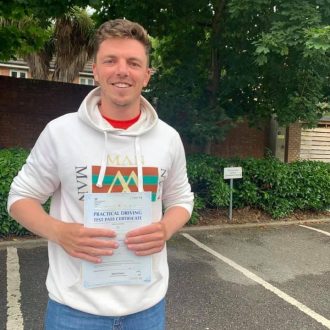 If you are looking for a personable, detailed and passionate driving instructor then contact Olu. He creates a fantastic environment for learning where you feel incredibly comfortable and confident behind the wheel. He is extremely diligent in preparing you for any scenario on the road and routes which may be visited during your test but most importantly he makes your lessons fun and enjoyable with his relaxed yet detailed approach to teaching.

I couldn't recommend Olu enough and have left feeling like I've made a friend as well as becoming a confident driver. Thanks Olu.
12 July 2021
SUNBURY on Thames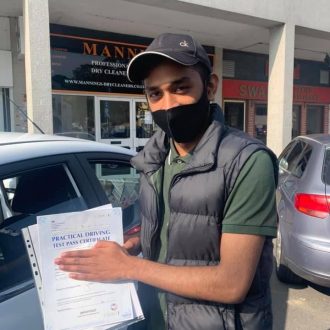 My instructor Olu was one of the best if not the best. Very kind hearted person, who gave lots of feedback. Talked me through everything and encouraged me to believe in myself. He put me first even when he had a day off. All thanks to him I have passed first time.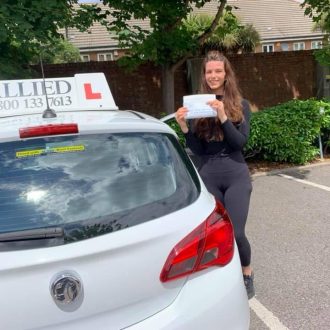 I simply can't find words that can praise and thank my wonderful driving instructor Inge enough. I would recommend Inge to anyone looking to start their driving lessons and becoming a confident, safe new driver. Inge has been absolutely amazing, she is highly professional, very patient and ensures that you feel as comfortable as possible whilst driving. Inge is worth all the praise she receives and without a doubt I would highly recommend her to anyone. Thanks to Inge I managed to pass my driving test first time round ??.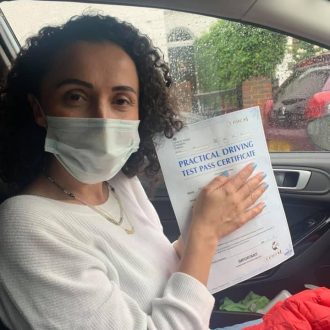 Olu is an incredible instructor to help you gain confidence while driving. I really liked his way of teaching, i.E. Driving in the early hours until you feel comfortable with yourself. Both me and my husband passed the test on the first attempt! I would recommend Olu to anyone who needs a reliable instructor! Thank you Olu!!
I had the chance to get driving lessons from Inge. The time spent learning how to drive was really agreable, even if I wouldn't qualify myself as a fast-learner Inge was really patient with me and never judgemental if I was lacking with basic things. This instructor was always ponctual and kind but always told me the true and explained to me my faults in order for me to improve. Very good experience.
I have had the pleasure of being taught by Inge how to drive. Her method of teaching always made me learn new things, made me feel comfortable asking questions and ensured my well-being.
Even though the time I learned how to drive was restricted by Covid, Inge always encouraged me to stay positive and made me believe that despite the circumstances, I can achieve my goal. Inge, I want to thank you for that!
17 June
Kingston upon Thames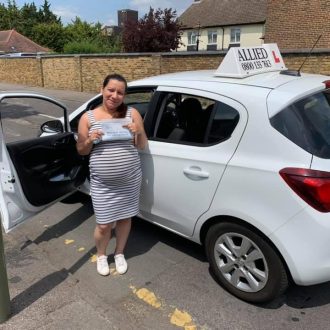 My instructor was Inge. She is very professional and calm, she focused on my weaknesses and helped me improved so much to pass first time ! Thank you Inge !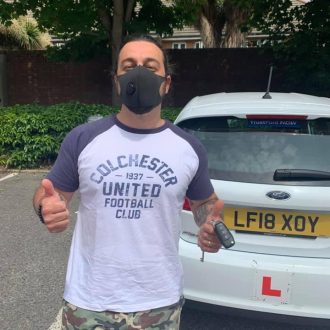 Olu is an amazing teacher and an incredible person. He will definitely adapt to your needs and get the best of you. You can expect a dedicated professional, patient and able to attend you as you need.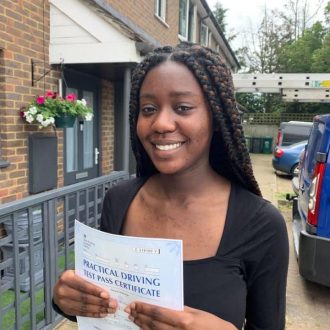 I have had the pleasure of being taught by Olu for several months. His method of teaching is clear and I always felt comfortable to ask for clarification. I enjoyed every lesson due to Olu's sense of humour. Despite an obstruction in the road during my test, I managed to stay calm as I carried out an unexpected 3 point turn safely. I felt that Olu's lessons prepared me well to deal with the inherently unexpected nature of driving, and I am happy to say that I have passed my test first time!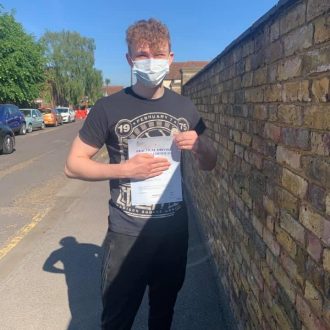 I had the pleasure of being taught by Olu since the start of last year. Even throughout all the closures due to Covid and the time off I had the professionalism and skill of Olu allowed me to pass my test first time. I was a very hesitant and cautious person, so trying to get me out of my comfort zone and achieve greatness as well as learning to drive was not an easy task. Yet Olu saw it through and guided and supported me as a driver and a person. I wouldn't of passed if I had anyone else but Olu. Easily the best instructor in the area. 10/10 all around just an amazing person and teacher.