I first want to thank my great driving instructor Inge for all the great advice she gave me, which ultimately allowed me to pass my driving test first time. The things she taught me weren't only useful for the test but will also come in handy for real life driving and all sorts of situations.
I also wan't to give thanks to my driving examiner Gary, who was extremely nice and professional during the test.
I can definitely recommend this driving school to anybody learning to drive, or even to people who want to learn some valuable tips and tricks to better understand the safety of the road.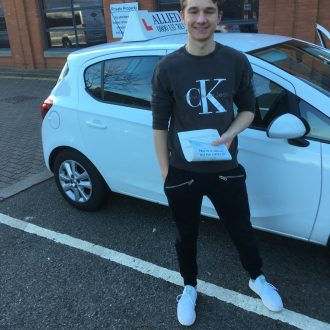 12 February 2019
Twickenham