Here's a selection of recent feedback from some of our students.

I took lessons with Rob and I really couldn't have gotten a better instructor. He was always so helpful and informative. I didn't pass my test first time and Rob helped me sit and figure out where I was going wrong. I've had different instructors before going with allied and wouldn't recommend any of them over Rob.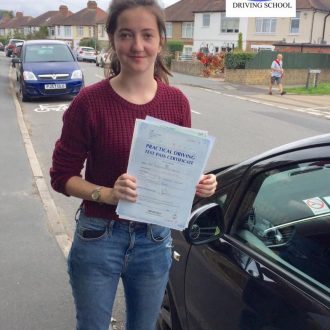 Rob was very reliable and punctual, helped me to gain confidence with my driving and a very knowledgable instructor.
11 September
Sunbury on Thames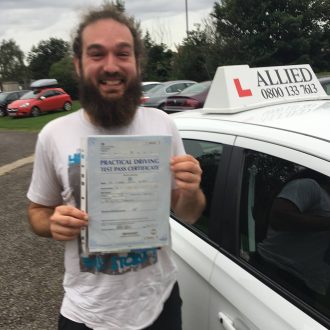 Inge is my 3rd driving instructor after using an independent instructor and RED driving school. I can safely say Inge is 100x better than my past two instructors. Her attention to detail, discipline and focus was outstanding. I felt very comfortable in her presence whilst being pushed to increase my ability and understanding. I passed 1st time knowing that I could do it as I felt confident in Inge's confidence in me. Inge was highly flexible in fitting me in despite my awkward work schedule.

I would highly recommend Inge to anyone learning, whether they have already had lessons or starting from scratch, as I have already done to my work colleagues and friends.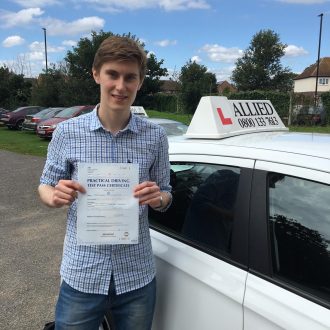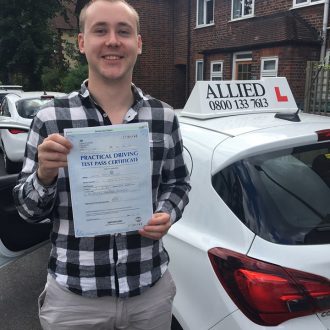 Arranging lessons was very easy and I found my instructor Inge to be very flexible in fitting in lessons around my schedule. My instructor was very patient as it took me a long time to get to grips with roundabouts and reverse parking and would send me extra material and videos to help me understand where I was going wrong. I passed my test yesterday and would recommend Allied and my instructor Inge to any one looking to learn to drive.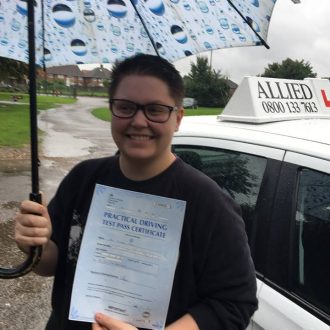 Inge is a very patient teacher who quickly adapts to the teaching style and needs of each student. I started lessons with her at the end of May and passed my test the first time round at the start of August. Inge was a fantastic teacher to learn with and both her and Allied provided extremely thorough resources to help you pass.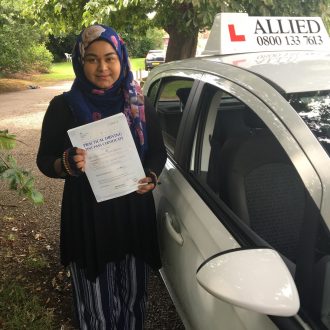 I was taught by Inge Paret and passed on my first attempt. I was satisfied with the structure and content of each lesson and felt that all of my doubts and questions were answered promptly. I enjoyed every hour and felt that it was well worth the money that I spent. It was a pleasure to be taught by Inge and I would definitely recommend Allied to any future learners. Thank you!
Good quality instructor with a very good, easy to learn in car.
A massive Thank you to my instructor Malcolm. From a very nervous learner to a confident happy driver, throughout my learning journey Malcolm has been calm, patient and very encouraging. I was never keen on driving until a friend recommended Malcolm and assured me that I will not regret taking up driving.
I totally agree with my friend, who was very correct about Malcolm.
A brilliant instructor as well as an excellent person. I would highly recommend Allied Driving School for an expert and very professional service.
Great service , Thanks to my instructor Inge who is so brilliant and skills , I've passed my driving test at 1st time , the whole driving experience was fantastic, highly recommended to someone who would like to learn drive.