Here's a selection of recent feedback from some of our students.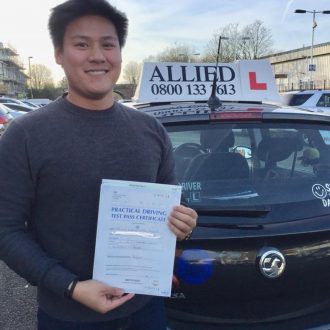 Rob was a fantastic instructor, didn't rush my progress of learning. He was also very helpful on the build up to the exam and ensured I was relaxed, calm and ready for the test.

Furthermore, Rob used various methods of teaching and engaged myself in answering questions about driving without realising I knew the answer.

I highly recommend as the price and quality of the teaching was 5 stars.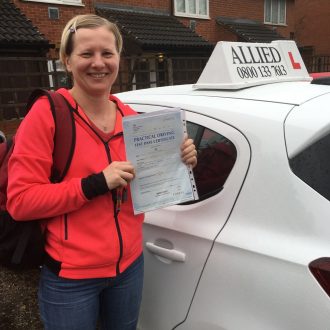 What can I say …Inge restored my believe in driving schools and instructors. I was very close to give up whole experience with learning how to drive but in the end of the day Inge contacted me and whole new journey started. With the punctuality , professionalism and sense of humour I made my journey successfully completed. Thanks to Inge I decided to take Puss Plus …I have to say it was quite overwhelming but Inge made that very easy … Thank you…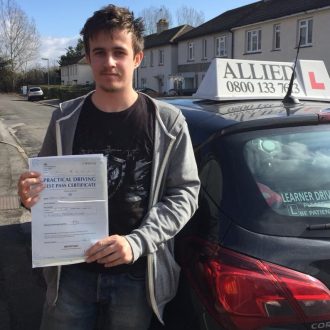 Great driving instructor, I learned and passed surprisingly quick.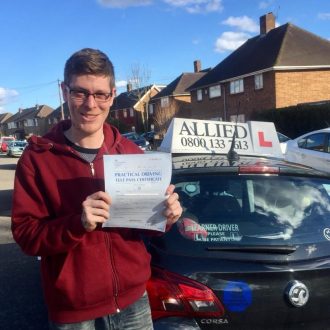 I had rob as my instructor from allied driving school, he was extremely professional and patient with me as I had no confidence and made a fair few mistakes, the time he took to help me and build my confidence I can't thank him enough for and am pleased to say I have now passed and am driving around safely and confident, highly recommend this allied driving school for anyone thinking of taking lessons you won't find anyone better.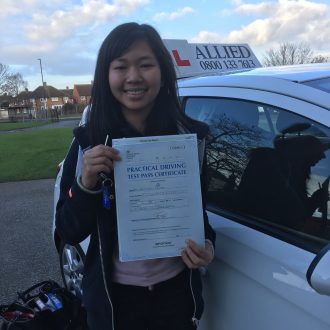 Inge has been a very thorough and patient instructor always accommodating when my schedule changes and sometimes at short notice. Despite my early lack of confidence Inge has competently guided me through the complexities of road craft and I am delighted that when I took my driving test I passed first time. I was recommended to Inge by my Mother who she taught to drive a few years earlier. My Mum also passed her driving test first time which added to the pressure of me doing the same. I cannot think of a higher recommendation than our families 100% success rate. Thank you. Natnari Panya.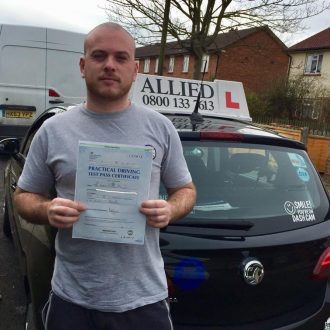 Great instruction! Reliable and always on time… made the whole experience easy and enjoyable! Thank you so much was also passed in quick time! Recommend massively.
Publicly respond to this review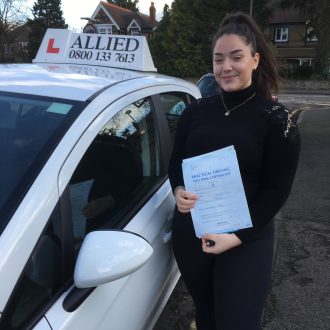 I was a beginner when I first took lessons. I was quite fearful at first as I had no idea of what to expect. However, my instructor Inge was the most patient and resilient instructor I've ever seen. My experience with her was nothing short of amazing! She taught me everything I needed to know, and then some. Not only did I pass, but I am now a very confident and responsible thanks to Allied. I would also like to take this opportunity to thank Inge for her patience with me, her kind heart and her life lessons that I will never forget!! I would most definitely recommend Inge as she truly is one of a kind.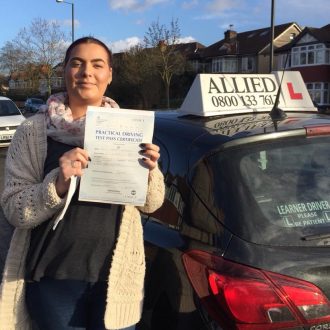 I had Rob, he is an amazing instructor made me feel so comfortable and welcomed even if I made a mistake he would remain calm, and go through my faults ext… passed first time (today!!) wouldn't of done it without him !
Thank you Rob.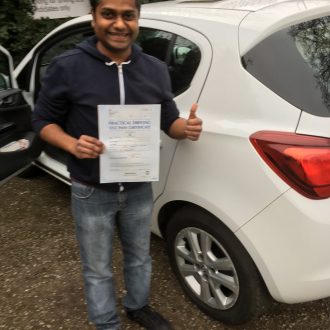 Inge is an excellent driving instructor and would like to take this opportunity to thank her for providing insightful and constructive feedback while helping me to practice things I needed more confidence in. Her patient and meticulous guidance coupled with useful tips helped to pass the practical test in first attempt.
I had a great learning experience with Inge Paret. She taught me driving with a lot of patience which would stay with me for a lifetime. She is the best teacher and it was a privilege to learn important life skills from her. Would highly recommend her.
29 December
Sunbury on Thames
Having put off learning for ages, I was very anxious about driving and so it was very important to me to find an instructor I would feel comfortable with. Inge was always a calm and reassuring presence when I was nervous or felt under pressure. She only encouraged me to do better each time, rather than make me feel bad if I made a mistake. Inge helped me build up my skills and confidence on the road, I really can't thank her enough for her patient guidance and for helping me pass my test.
Less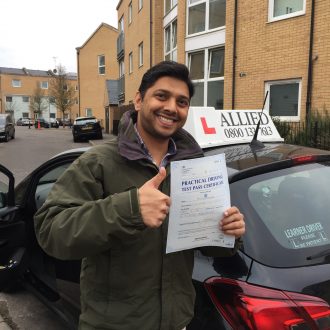 I have enjoyed my driving lessons with Rob.
Rob is an experienced driving instructor who was always friendly and has a lot of patience to answer your questions. Rob's safe driving instructions helps a lot to pass the test. I will definitely reccommend Rob to anyone.